No-knead bread for beginners
Awesome recipe for people like me who'd like to make their own bread but are too intimidated with the kneading part.
Since I found this technique, I no longer buy bread and instead I'm making my own every 3 or 4 days for breakfast or for snack time.
It's really easy and tasty 😋
What you'll need
14oz tap water (400ml or 1,75 cups)
1,5 tsp salt
1/4 tsp yeast
3,5 cups of flour (better if you have bread flour, otherwise all purpose works just fine)
What to do
Pour the water in a big bowl.
Add salt and yeast, give it a little stir.
Add flour then mix everything with the handle of a spoon until the flour has absorbed all the liquid.

This step should take less than 5min.

Cover with a plastic wrap or a cloth then let it rest on top of your kitchen counter between 8 to 24h.
After at least 8h, give your dough a quick mix with the handle of the spoon then transfer in your greased mold.

I use a rectangle mold greased with olive oil.

Let it proof again with a cover between 30min to 1h.
Preheat your oven at 225°C.
Once the proof is done, cook your bread for 30min or until the top is golden brown.
Ready to eat!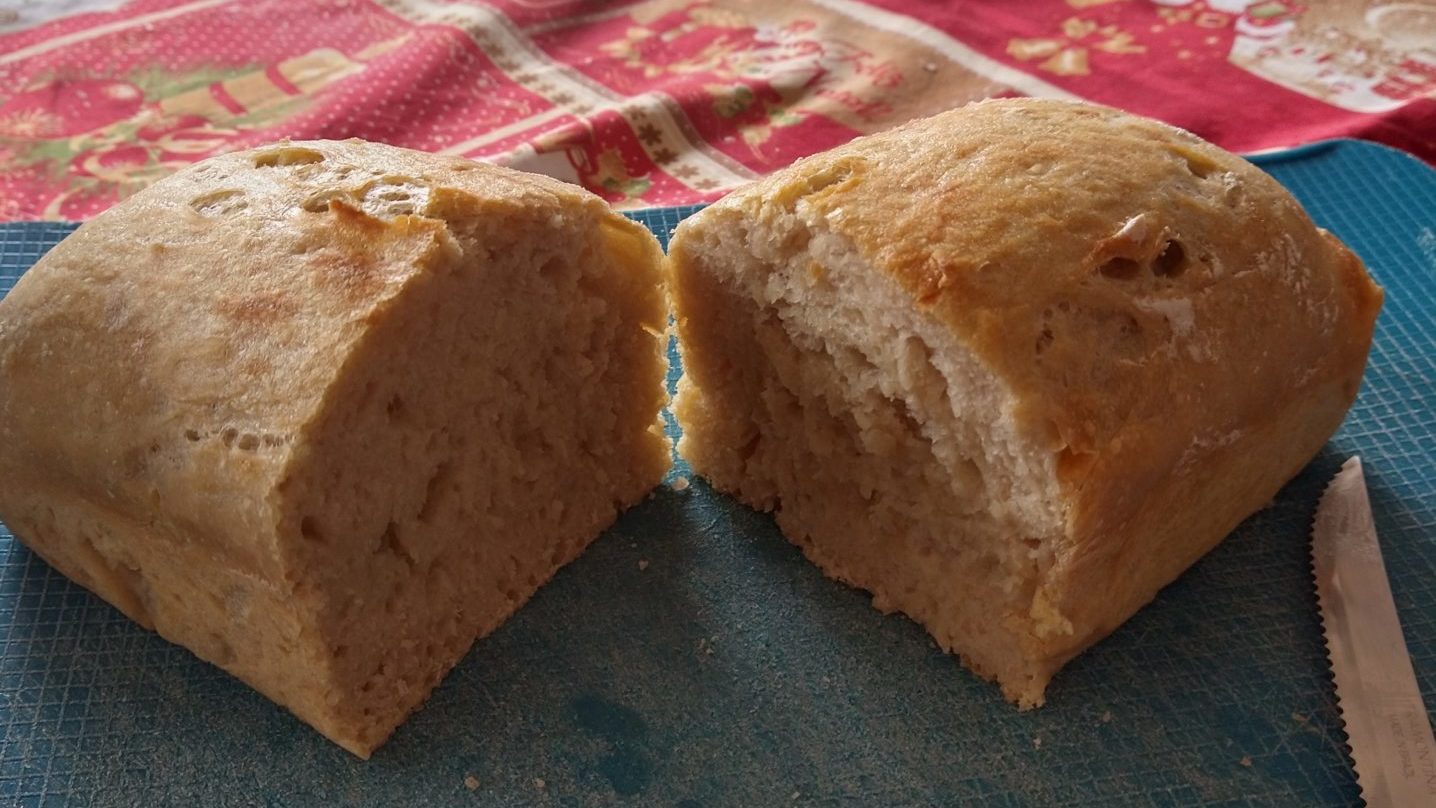 Credits to
https://youtube.com/user/artisanbreadwithstev