First I Was Naive: Last updates
So, first of all, I'd like to thank the people who bought my book.
THANK YOU, THANK YOU, THANK YOU 🙂
Here's a quick update:
Number of paperback copies sold: 5
Number of ebooks sold: 3
Sold in: France and USA
Also, we've updated the book cover for the Kindle version. Here it is: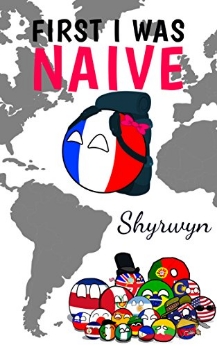 It was the first book cover idea that Davidson had when he started to work on my book.
The countryballs represent the countries I've visited and the people I've met during my trips in South America and Southeast Asia.
I don't know about you, but I like this one better 🙂