Living in Chiang Mai as a Digital Nomad couple
On June 15th, my boyfriend and I left Paris to travel to Bangkok!
We stayed there 3 days and 2 nights then we headed to Chiang Mai where we're currently living 🙂
Information about our stay in Bangkok
Accommodation: Smile Society, close to Patpong Night Bazar, booked with Hostelworld. The price for a double bedroom is 40 euros per night.
Things we did: Chatuchak weekend market, eat street food, thai massage, sleep (a lot).
From Bangkok to Chiang Mai
We took the train because the railway station was 2 stops away with the tube from our hostel.
Price for an upper bed with aircon: 751 bahts per person
Time of departure: 10PM (last train)
Time of arrival: around noon
Accommodation
Nimman Boutique Resort*: 405 euro for 24 nights, 16.88 euros/day for a couple
Tuk tuk from the railway station to our hotel: 150 bahts
*We had a 43% discount using Agoda.
Gym
Powerhouse fitness center: 1500 bahts per person for one month, only from 10AM to 4PM
Included in the package: lockers, sauna, showers, toilets, wifi, water.
This gym provides classes of yoga, pilates, abs etc. If you take the initial package which is at 3000 bahts you can participate to these classes.
We had a 50% discount because we are flexible with our schedule but it doesn't include the classes. We have to pay 100 bahts extra per class. You can find the schedule on their website.
Foods and drinks
Food at the Market in front of Maya: average 40 bahts per person for dinner
Eating lunch in the street Nimmana Haeminda Road Soi 8: min 35 bahts and max 60 bahts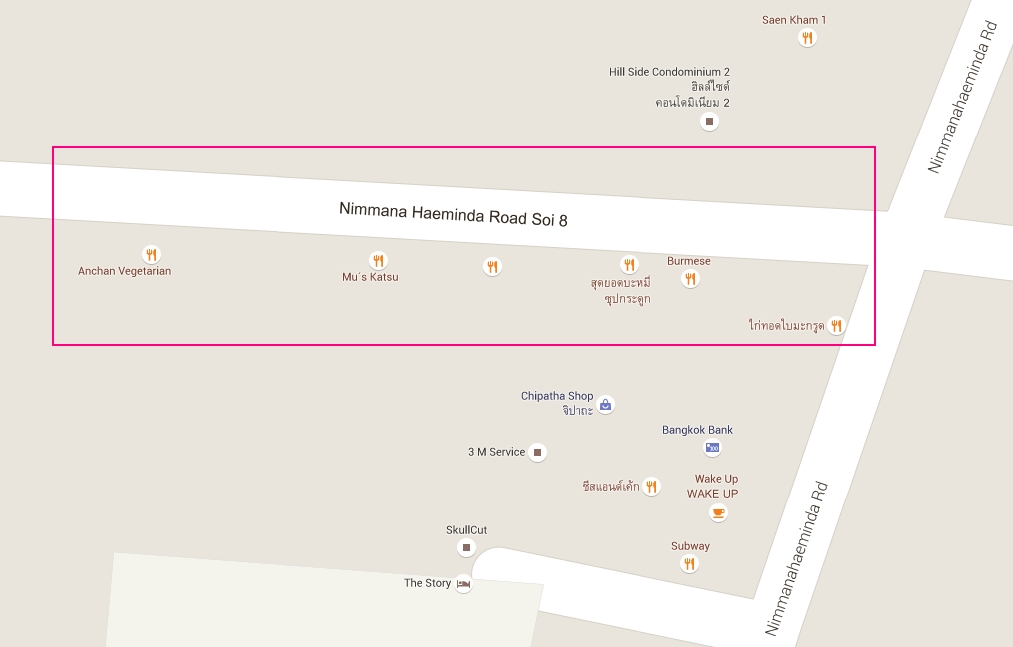 Fruits from the fruit cart in front of Beerlab on Nimmanahaeminda Road: 10 or 20 baht per bag of fruit
Chicken Pad Thai (street food on Nimman road): 40 bahts
One meal in 7eleven: 37 bahts
Beer in 7eleven (Chang or Singha): 56 bahts
Coworking space & Café
Punspace: 229 bahts for one day
Camp at Maya: you have 2h of Internet for each 50 bahts you spend there
Iced green tea: 85 bahts
Hot coffee: 65 bahts
Coca Cola (325ml): 30 bahts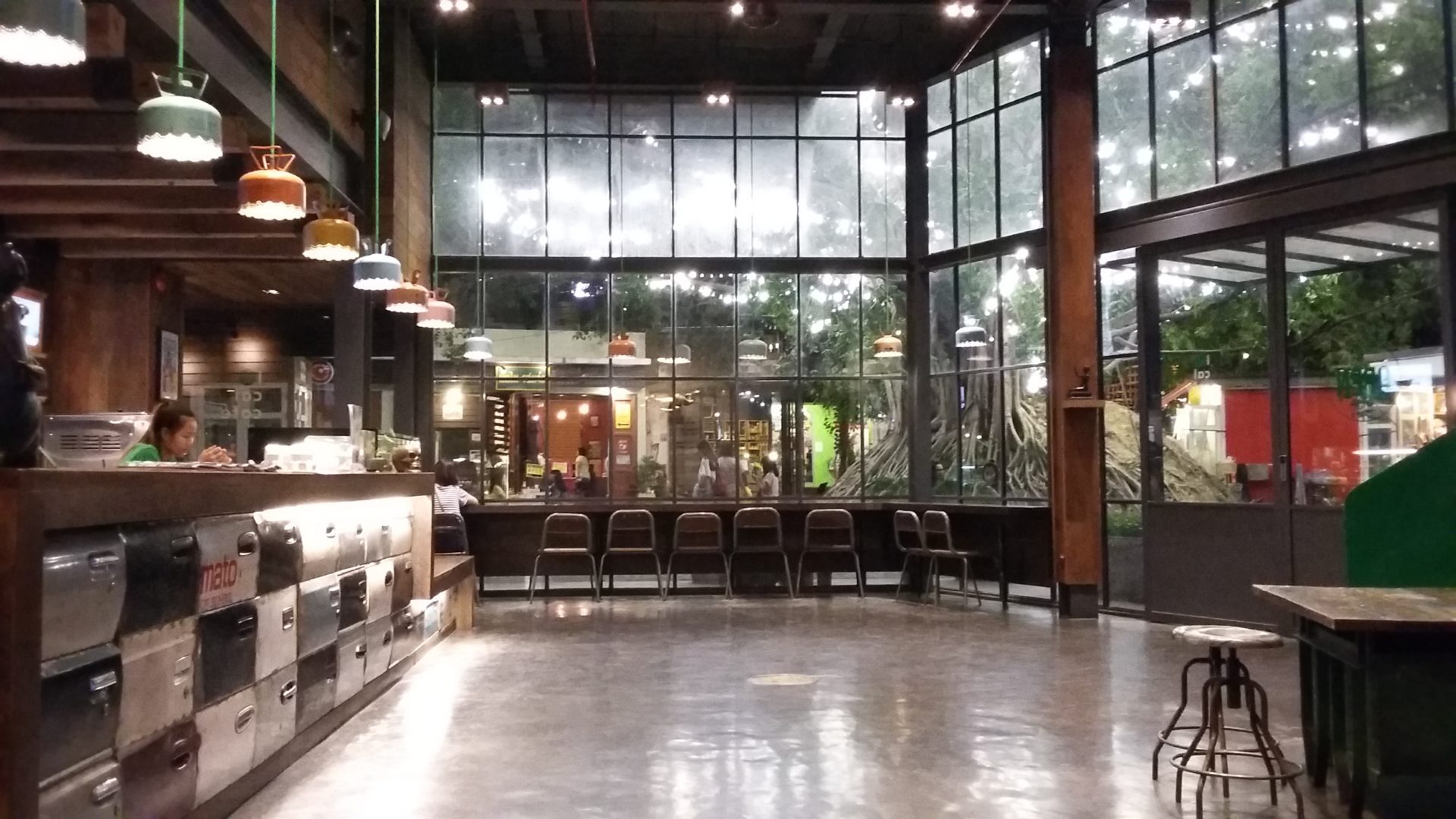 Wake Up: You have 4h of Internet for 2 users. The Internet was not stable.
Local Café, Think Park: You can stay as long as you want. The internet is free and stable. And that's actually where I'm writing this article 🙂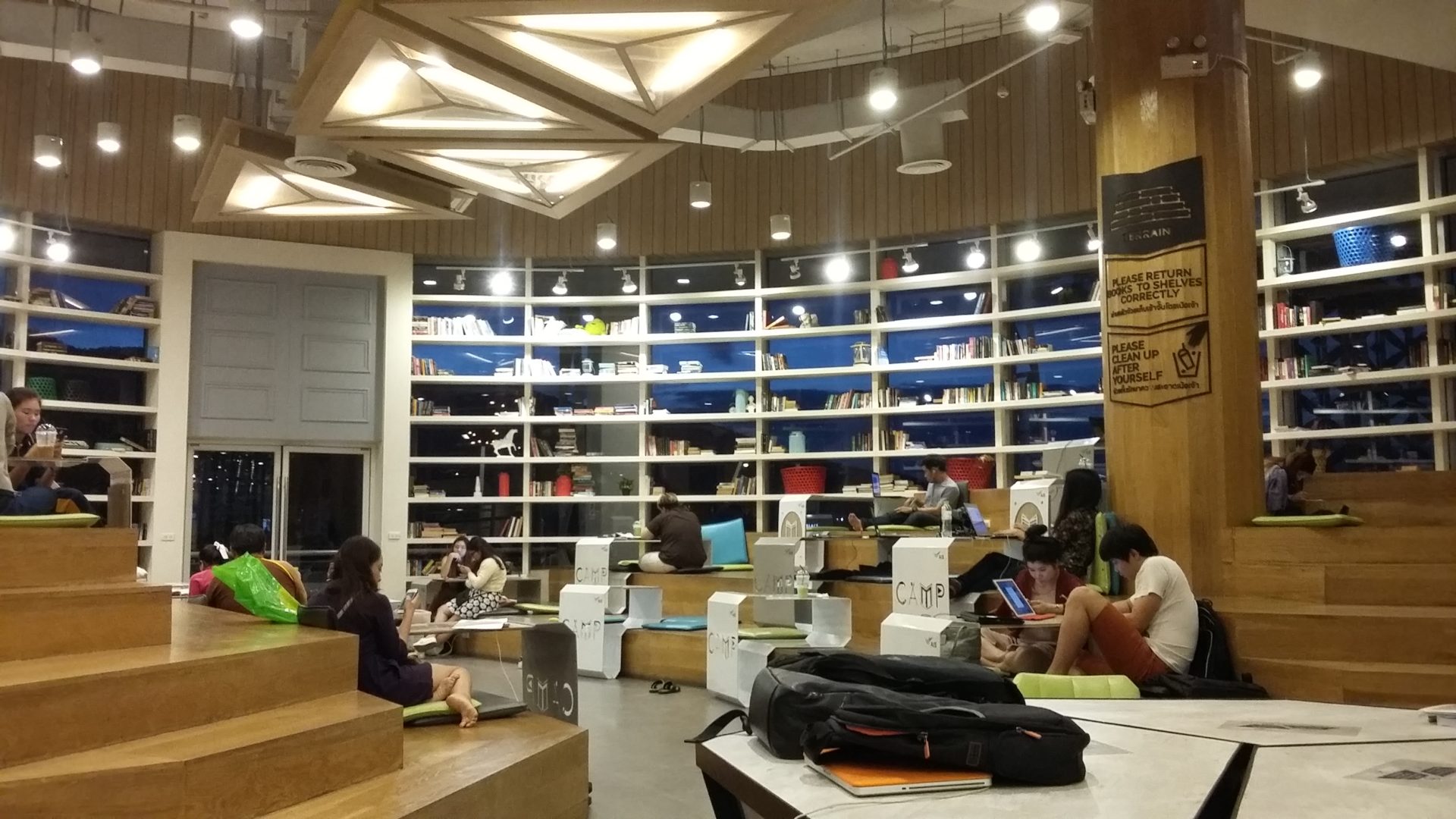 Leisure
Cinema at Maya on Sunday: 170 bahts
Thai massage: starting from 200 bahts for 1 hour
Elephant Jungle Sanctuary – Half day package: 1700 bahts per person (pictures coming soon!)
Laundry
We found one here: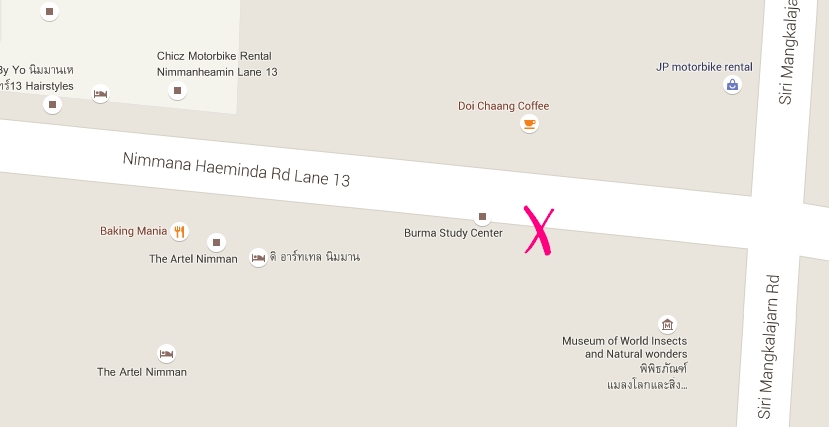 Price per kg: 50 bahts
Pick-up after 24h
Services: Wash, dry, iron
How much do we spend on a regular day?
Between 320 to 550 bahts (10 euros more or less) as a couple.
It includes foods, drinks and working from a coworking space.
No transportation because everything is within reach by foot.
I hope these information will help you to prepare your stay in Chiang Mai.