I started a new journey
And that's why I'm not posting that much here 😅
3 weeks ago, I finally decided to create my own sourdough starter.
It took me a while to make that decision because most of the recipes were calling for bread flour or rye flour and there are no such things in Brazil 😂 Or at least in that part of Brazil where I live (Matupá, MT).
I didn't know if I could use only all-purpose flour and/or whole wheat, so I had never dared to try.
Then one day, I checked again on Google how to make your own sourdough starter and I found this: Beginner sourdough starter recipe
The instructions were simple enough for me to take the leap, so that's what I did 😊
My first bread
From day 1 to day 3, everything was going ok. Then from day 4 to day 6, I wasn't sure if it was alive but I kept on going. And it's around day 8 that I started to see more action.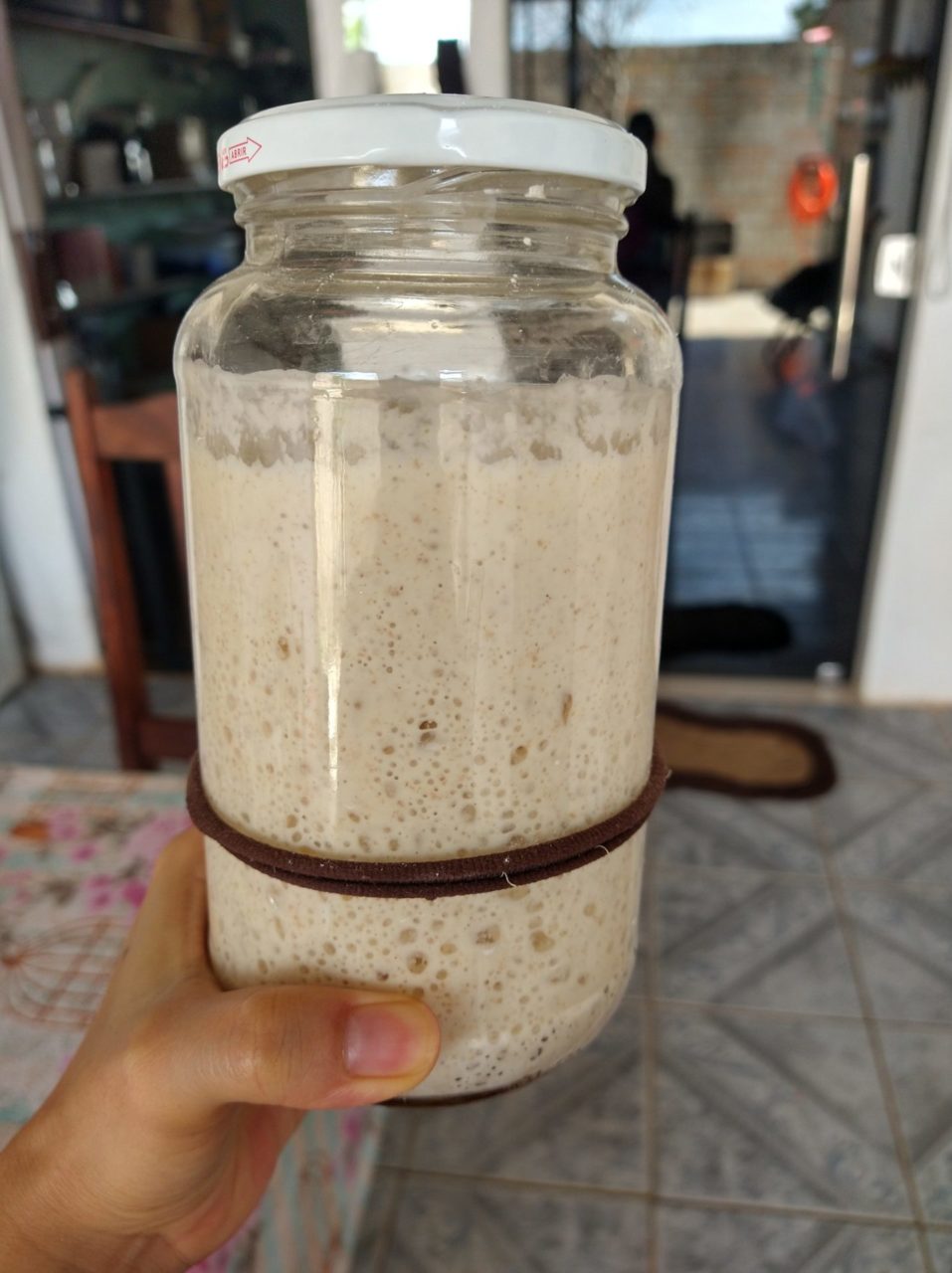 On day 12, that's when I decided to prepare my first sourdough bread. Of course it didn't turn out how it should 😂 It was too sticky, I had no experience in kneading, I didn't know if I had proofed it enough… But well, it turned out pretty well and the taste was good.
My second bread
I tried again a week later, and it was even worse. Still sticky and when I was shaping it it was like a slime 😂 I managed to transfer it into a loaf pan and put it to rest in the fridge. But the next morning when it was time to bake it, I saw that it leaked out from the pan. I wasn't expecting much from that bread. Esthetically it was ugly 🤣 but at least the taste was awesome.
My third bread
Last night I prepared again another dough. At least for this one, everything went smooth because I cut down the hydration level to 60% instead of 70%. After lots of reading, I realized that if you use low protein flour – in my case 10% – your flour doesn't absorb as much water as a high protein flour (at least 12%).
I haven't baked it yet. It's still resting in the fridge. Let's see how this goes tomorrow morning 😊